Volunteer opportunity!
Seeking volunteers for Quantum Disclosure.
QuantumDisclosureProject@gmail.com
Discover Dolores and QHHT!
Discover Dolores Cannon and Quantum Healing Hypnosis Technique
Discover Dolores
Regress. Research. Reveal.
Quantum Disclosure Project shares a multidimensional perspective to Ancient History, extraterrestrial knowledge and universal wisdom through hypnosis, resesarch and discovery.


When it comes to history there is so much that we are truly unaware of and so much that we already know to be true. Today there is still an abundance of questions that still remain unanswered and that are begging to be paid attention to.


For millions of years, hidden knowledge and the forgotten teachings from advanced civilizations to our ancient ancestors has been lost. The truth is waiting to be discovered and shared for the collective. For decades we have had the access and the ability to view past history of what has already occurred and beyond. Within this realm, we have the room to play in the multidimensional playground of knowledge and this is where our research begins. In the past, we have only been able to take a glimpse into Earth's history with only learning a small portion of what is accessible to us. As we now unveil new information, we add a new piece to the puzzle with each bit of information that we retrieve through hypnosis regression.




So, how do we go about doing this?

Quantum Disclosure Project uses a perfected Quantum Healing Hypnosis Technique that was designed by Dolores Cannon, to assist an individuals into a higher connection with themselves to obtain past life information, details and to access instant healing. Through this experience, the subject has the ability to access other lives, their akashic records, instant healing on a Physically, Emotionally, Mentally and spiritual level. Accessing deeper levels introduces a new level of connection and understanding to their spirit guides, other lives lived, passed loved ones and more. This magical technique is called Quantum Healing Hypnosis Technique and it has personally improved my life on many levels over the years. QHHT was discovered and explored by Dolores Cannon by her and her husband initially, but then perfected and carried on into completion by Dolores Cannon. Cannon's technique has changed many lives and has brought inspiration to many healers internationally, sharing a new way of instantaneous healing and a new perspective on life and a way of being.





What are we looking at?

Imagine exploring and disclosing NEW information regarding: Peruvian lifestyle in Machu Picchu, Anunnaki, Mayan culture, Ancient Egyptian's, Atlantean's, Extraterrestrial life and other worldly planets, the forgotten mysteries and civilization of Mars, Lost continent of Antarctica, Cover ups and hidden files of our past and present, broken history and the missing truth of our ancestors, leaders, and world changing events, Stone Henge, Dulce Base, Underground tunnel and base locations with their use and purpose, Underground cities such as Agartha and Telos, and the lost wisdom of the Natives and Puebloans of Chaco Canyon, Reincarnation, Soul Transitioning and a whole lot more. There are no limits with the Quantum Disclosure Project and I am ready to regress, research and to disclose the quantum truth.





Dolores Cannon's passion lives on through the Quantum Disclosure Project.

Dolores Cannon started and continued her research on volunteer subjects that assisted in revealing information that fit into a total of 19 books. Although realistically, Dolores could have written more books with the detailed information she unveiled through thousands of sessions. Today, Melanie Aguirre carries on the research that was started as she begins the journey into a new world of discovery and enlightenment.






Show us support!
Join Quantum Disclosure Project on the adventure or research, discovery, and disclosure. There are many sacred sights that are vulnerable to disclosure and together we can change history and bring truth to the light. We are currently open to funding/grant to see this project through to the highest potential.




"A universal and earthly connection is a constant flow as we remain pure at all times."
Melanie Aguirre




If you would like to become a subject for research purposes, please send your information to the email listed below. You will be notified be email about your inquire.

QuantumDisclosureProject@gmail.com

A few things we're great at.
Melanie Aguirre is a resesarcher, hypnotist, and energist who loves to play in the multidimensional playground of discovery, education, ancient wisdom and knowledge. Much information can be lost and forgotten, while other information is widely known by thousands, if not millions. She is here to deliver information as it arrives and reveals itself through hypnosis and research.

Open your mind and explore the endless possibilities.

What would you like to explore with Quantum Disclosure Project?
Past Life Regression
Organically, we have the power to access our the Akashic Records and to discover other perspectives of our true selves. When we explore another life it instantly brings an abundance of meaning, clarity, understanding and healing to the present moment. Get connected on a mental, emotional, physical and spiritual level.
Connect with a deceased loved one
Through grieving and the transition process of death and dying we start to ask questions about where are loved ones go and how they may be doing along their journey of transition. We wish to speak to them, ask questions once again and now we can assist you in reuniting you with your loved one once again.
Discover and Unveil History
Through many years of history, there are many questions that remain unanswered. Now we have the opportunity to view history from another set of eyes. This whole new perspective can clear up history, rewrite history, or open new gateways to new information, wisdom, education, and disclosure.
Multidimensional Healing
When we heal multidimensionally, we are always healing in the present moment. We are always in the present moment because the past and the furture are entangled within our only existing moment, the now. Instant Healing is possible when one is ready to trust and the willingness to finally let go and to transform their life.
QUANTUM HEALING HYPNOSIS TECHNIQUE – What is it?
Dolores Cannon
Dolores Cannon discovered and perfected the Quantum Healing Hypnosis Technique after discovering the ability to reach beyond past life's through hypnosis. Dolores knew she had something special.
Her resesarch and discoveries later developed into many books with hundreds of her subjects experiences exposed for education. Dolores has inspired many to become awake and aware to who we are and to show that we are more than just a body.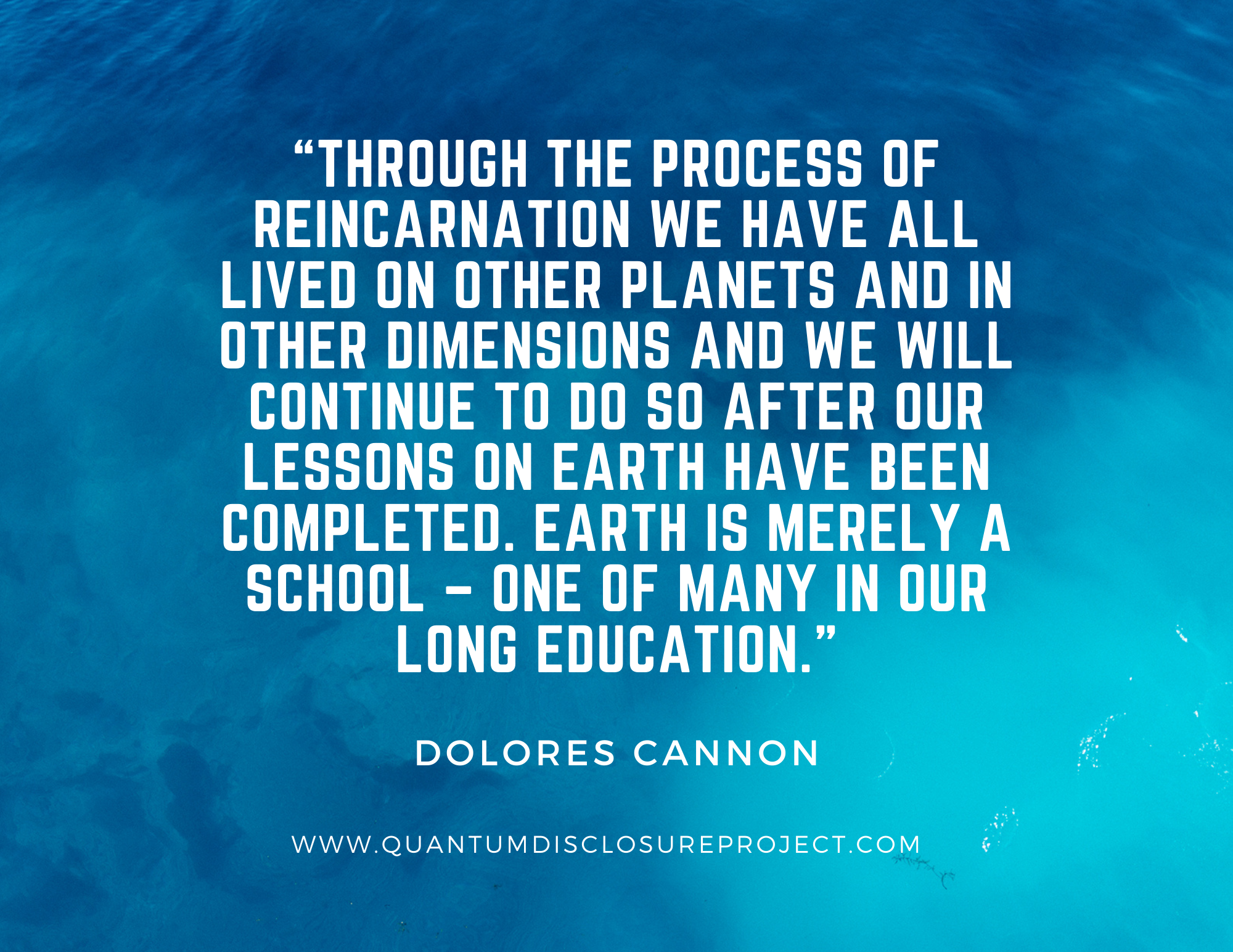 The Team:
Quantum Disclosure Project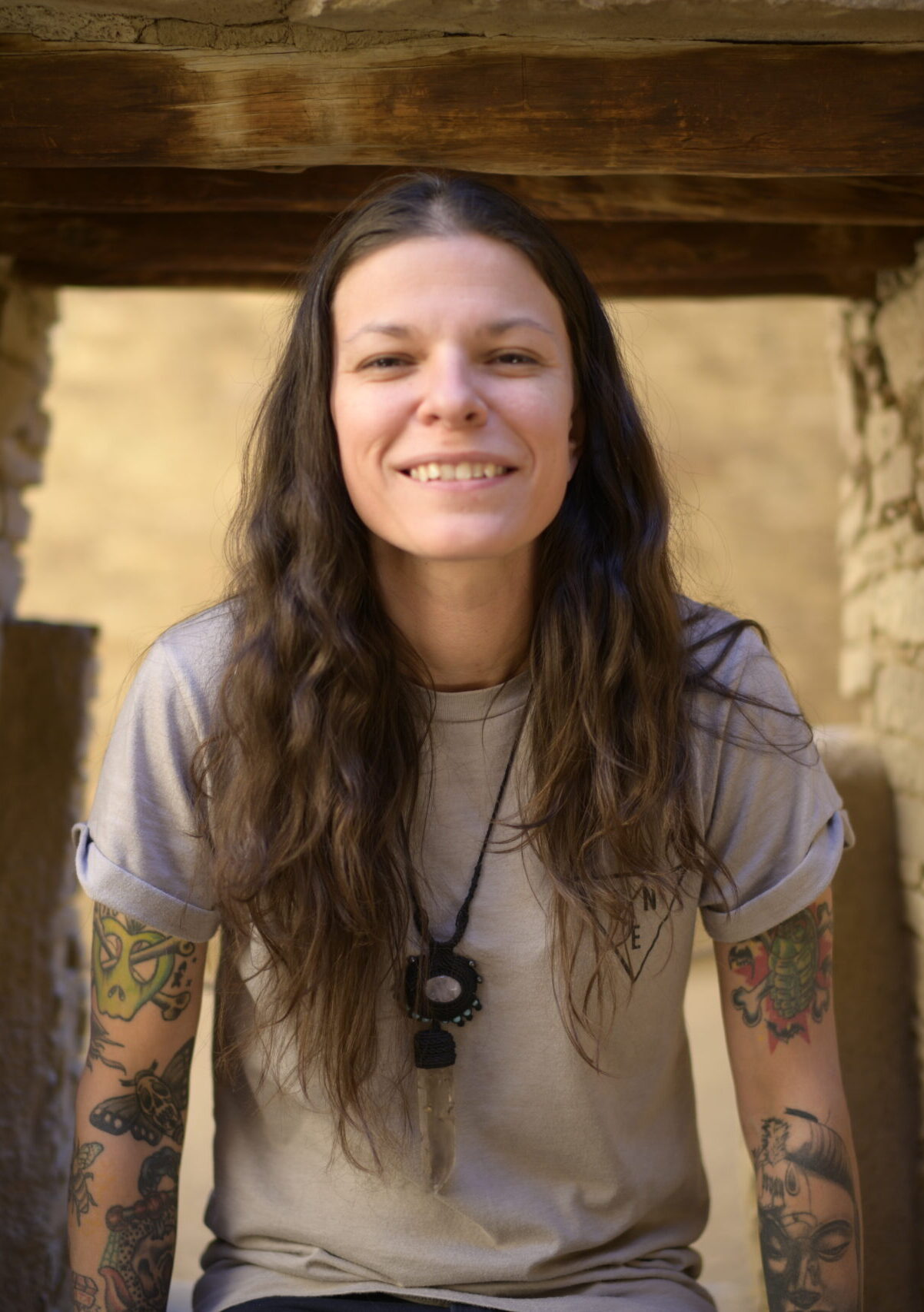 Melanie Aguirre
Researcher, Creator, Producer, Director
Reuben Langdon
Producer, Director
Christy Grace
Production and Support
QUANTUMDISCLOSUREPROJECT@GMAIL.COM
Are you interested in Quantum Disclosure?
Please send your name, phone number, location, interest and availability to us by email. Melanie will connect with you for more information.
Contact us today!